CV19 Crisis Management Essentials
These Corona Crisis Essentials are completely new topics and give you live interactive webinars and coaching sessions to empower and encourage new inclusive ways of working and help develop robust solutions that will work for all.
Our trainers, coaches and facilitators have designed programmes that address the key concerns that are 'hot desking' around today's business, commercial and financial worlds.
Whilst this has been an anxious time for everyone it has also been a huge opportunity to review your personal and professional capabilities. Make positive strides towards strengthening your abilities, resilience and resourcefulness.
Become a role model to those around you as an inspiring leader who can maintain a positive outlook and minimise stresses and strains when change is all around. Helping people to navigate a way through and around this situation means having all the tools at your fingertips if you are to succeed.
Get creative – click on course outlines below and start your future development now!
If we can help in any way with free information and advice please call us on 020 7256 6668 or direct line to Liz Taylor on 07557 857 838  or click here to send us a message.
Course Outlines: 
---
Your Webinar Team…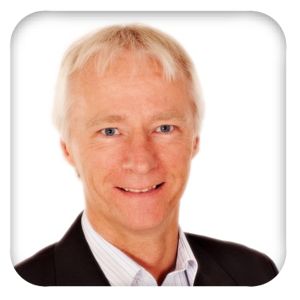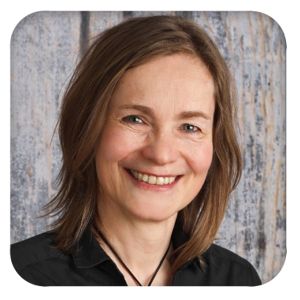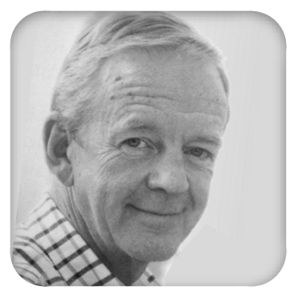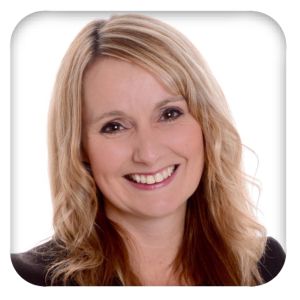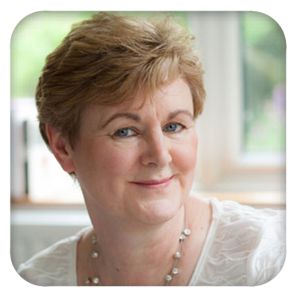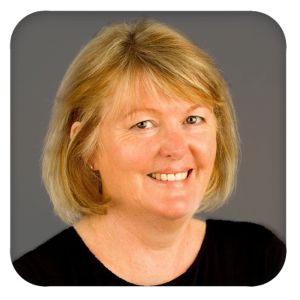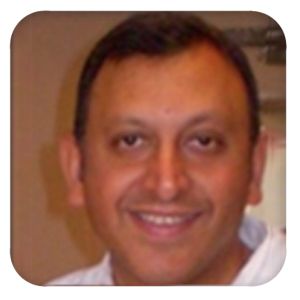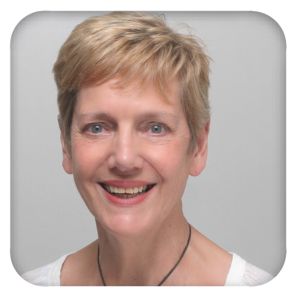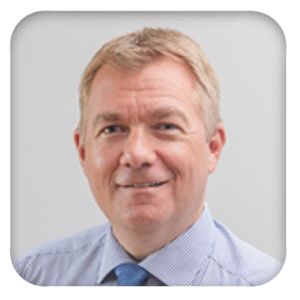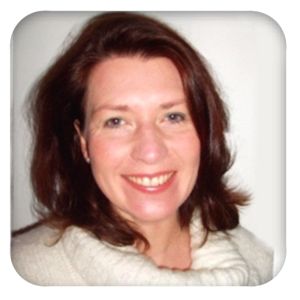 Course
Location
Dates
Status
Minutes and Meetings

View Dates

Online

13 Jul 2022

Online

13 Jul 2022

Register Now »

Available

Essential Elements of a Successful Meeting, 13 Jul 2022

Preparing to Take Minutes, 13 Jul 2022

The Theory of Minute Taking, 13 Jul 2022

Practice and Techniques, 13 Jul 2022

Executive PA - Developing your Role

View Dates

Online

20 Jul 2022

Executive PA - Developing your Role

Online

20 Jul 2022

Register Now »

Available

Module 1 - The Role of the PA / Executive Assistant, 20 Jul 2022

Module 2 - Being Assertive, Professional and Confident, 20 Jul 2022

Module 3 - Developing Confidence, 20 Jul 2022

Dealing Effectively with Difficult People

View Dates

Online

22 Jul 2022

Dealing Effectively with Difficult People

Online

22 Jul 2022

Register Now »

Available

Module 1 - Behaviour, Yours and Theirs!, 22 Jul 2022

Module 2 - Communication and Rapport, 22 Jul 2022

Module 3 - How to Deal with Difficult Situations, 22 Jul 2022

Time Management
London
02 Aug 2022

London

02 Aug 2022

Register Now »

Available

Presentation Skills - Presence & Impact

View Dates

Online

05 Aug 2022

Presentation Skills - Presence & Impact

Online

05 Aug 2022

Register Now »

Available

Presentation Skills: Module 1, 05 Aug 2022

Presentation Skills: Module 2, 05 Aug 2022

Project Management - Principles and Practice

View Dates

Online

11 – 12 Aug 2022

Project Management - Principles and Practice

Online

11 – 12 Aug 2022

Register Now »

Available

Module 1: Principles, 11 Aug 2022

Module 2: Planning for Success, 11 Aug 2022

Module 3: Putting your Plan into Action, 12 Aug 2022

Speed Writing

View Dates

Online

17 Aug 2022

Online

17 Aug 2022

Register Now »

Available

Module 1: Introduction & Objectives, 17 Aug 2022

Module 2: Reviewing the Principles of Speedwriting, 17 Aug 2022

Effective Interpersonal Skills

View Dates

Online

24 Aug 2022

Effective Interpersonal Skills

Online

24 Aug 2022

Register Now »

Available

Module 1: Critical Building Blocks – Interpersonal and Communication Skills, 24 Aug 2022

Module 2: Further Critical Building Block - Assertiveness Skills and Applying your Skills, 24 Aug 2022

Module 3: How to Deploy your Skills to Build Lasting Positive Relationships - Value Differences, Influence, Receive Feedback and Improving Relationships, 24 Aug 2022

Managing People Effectively Level 1

View Dates

Online

25 Aug 2022

Managing People Effectively Level 1

Online

25 Aug 2022

Register Now »

Available

Module 1: Responsibilities and Behaviours of an Effective Manager , 25 Aug 2022

Module 2: Teamwork & Raising Performance and Setting Objectives, 25 Aug 2022

Module 3: Delegation, Motivation and Engagement, 25 Aug 2022

Exceptional Customer Service

View Dates

Online

26 Aug 2022

Online

26 Aug 2022

Register Now »

Available

Module 1: Customer Service – Getting it Great and Getting it Right, 26 Aug 2022

Module 2: Telephone Skills – Tone, Pace and Techniques, 26 Aug 2022

Module 3: A Positive Mental Attitude – Keeping Yourself Sane, 26 Aug 2022

Better Business Writing

View Dates

Online

05 – 06 Sep 2022

Online

05 – 06 Sep 2022

Register Now »

Available

Module 1: Introduction and Workshop Objectives, 05 Sep 2022

Module 2: Planning your Writing, 05 Sep 2022

Module 3: Creating your Voice, 06 Sep 2022

Executive PA - Developing your Role

View Dates

Online

07 Sep 2022

Executive PA - Developing your Role

Online

07 Sep 2022

Register Now »

Available

Module 1 - The Role of the PA / Executive Assistant, 07 Sep 2022

Module 2 - Being Assertive, Professional and Confident, 07 Sep 2022

Module 3 - Developing Confidence, 07 Sep 2022

Negotiation Skills

View Dates

Online

16 Sep 2022

Online

16 Sep 2022

Register Now »

Available

Module 1: Principles, Planning, and Skills, 16 Sep 2022

Module 2: Successful Negotiations in Practice, 16 Sep 2022

Managing People Effectively Level 2

View Dates

Online

19 Sep 2022

Managing People Effectively Level 2

Online

19 Sep 2022

Register Now »

Available

Module 4: Leaders vs Managers and Leadership Styles, 19 Sep 2022

Module 5: Constructive Feedback and Performance Conversations, 19 Sep 2022

Module 6: Leaders as Coach - An Introduction, 19 Sep 2022

Supervisory Skills

View Dates

Online

20 Sep 2022

Online

20 Sep 2022

Register Now »

Available

Module 1: Supervisory Skills, 20 Sep 2022

Module 2 - Enhancing your Credibility & Delegation / Giving Instructions, 20 Sep 2022

Module 3 - Motivation & Giving Effective Feedback, 20 Sep 2022

Persuading and Influencing Skills

View Dates

Online

23 Sep 2022

Persuading and Influencing Skills

Online

23 Sep 2022

Register Now »

Available

Module 1: Assessing your Style and Assertiveness Level , 23 Sep 2022

Module 2: Persuasive Behaviours & Situational Management, 23 Sep 2022

Minutes and Meetings

View Dates

Online

29 Sep 2022

Online

29 Sep 2022

Register Now »

Available

Essential Elements of a Successful Meeting, 29 Sep 2022

Preparing to Take Minutes, 29 Sep 2022

The Theory of Minute Taking, 29 Sep 2022

Practice and Techniques, 29 Sep 2022

Presentation Skills - Presence & Impact

View Dates

Online

03 Oct 2022

Presentation Skills - Presence & Impact

Online

03 Oct 2022

Register Now »

Available

Presentation Skills: Module 1, 03 Oct 2022

Presentation Skills: Module 2, 03 Oct 2022

Report Writing

View Dates

Online

06 – 07 Oct 2022

Online

06 – 07 Oct 2022

Register Now »

Available

Report Writing - Module 1, 06 Oct 2022

Report Writing - Module 2, 06 Oct 2022

Report Writing - Module 3, 07 Oct 2022

Time Management

View Dates

Online

10 Oct 2022

Online

10 Oct 2022

Register Now »

Available

Module 1, 10 Oct 2022

Module 2, 10 Oct 2022

Managing People Effectively Level 1

View Dates

Online

13 Oct 2022

Managing People Effectively Level 1

Online

13 Oct 2022

Register Now »

Available

Module 1: Responsibilities and Behaviours of an Effective Manager , 13 Oct 2022

Module 2: Teamwork & Raising Performance and Setting Objectives, 13 Oct 2022

Module 3: Delegation, Motivation and Engagement, 13 Oct 2022

Effective Interpersonal Skills

View Dates

Online

14 Oct 2022

Effective Interpersonal Skills

Online

14 Oct 2022

Register Now »

Available

Module 1: Critical Building Blocks – Interpersonal and Communication Skills, 14 Oct 2022

Module 2: Further Critical Building Block - Assertiveness Skills and Applying your Skills, 14 Oct 2022

Module 3: How to Deploy your Skills to Build Lasting Positive Relationships - Value Differences, Influence, Receive Feedback and Improving Relationships, 14 Oct 2022

Speed Writing

View Dates

Online

20 Oct 2022

Online

20 Oct 2022

Register Now »

Available

Module 1: Introduction & Objectives, 20 Oct 2022

Module 2: Reviewing the Principles of Speedwriting, 20 Oct 2022

Exceptional Customer Service

View Dates

Online

24 Oct 2022

Online

24 Oct 2022

Register Now »

Available

Module 1: Customer Service – Getting it Great and Getting it Right, 24 Oct 2022

Module 2: Telephone Skills – Tone, Pace and Techniques, 24 Oct 2022

Module 3: A Positive Mental Attitude – Keeping Yourself Sane, 24 Oct 2022

Executive Assistant / PA Advanced Masterclass

View Dates

Online

25 – 26 Oct 2022

Executive Assistant / PA Advanced Masterclass

Online

25 – 26 Oct 2022

Register Now »

Available

Module 1: Mapping Your Role , 25 Oct 2022

Module 2: Your Place in the Team , 25 Oct 2022

Module 3: Your Personal Brand & Communication, 25 Oct 2022

Module 4: Planning to Succeed , 25 Oct 2022

Module 5: Decisions, Problem Solving and Projects, 26 Oct 2022

Module 6: Leading Within the Team , 26 Oct 2022

Module 7: Developing an Effective Presentational style , 26 Oct 2022

Professional Receptionist - Your Company's Image Matters!

View Dates

Online

27 Oct 2022

Professional Receptionist - Your Company's Image Matters!

Online

27 Oct 2022

Register Now »

Available

Module 1 - Introduction and Workshop Objectives, 27 Oct 2022

Module 2 - The Role of the Receptionist, 27 Oct 2022

Module 3 - The Essentials of Good Telephone Manners, 27 Oct 2022

Module 4 - The Link Between Attitude and Performance, 27 Oct 2022

Developing Self Esteem and Assertiveness

View Dates

Online

31 Oct 2022

Developing Self Esteem and Assertiveness

Online

31 Oct 2022

Register Now »

Available

Module 1: Developing Self Esteem , 31 Oct 2022

Module 2: Assertiveness and How to Apply It , 31 Oct 2022

Module 3: Behaviour and Control , 31 Oct 2022

Executive PA - Developing your Role

View Dates

Online

10 Nov 2022

Executive PA - Developing your Role

Online

10 Nov 2022

Register Now »

Available

Module 1 - The Role of the PA / Executive Assistant, 10 Nov 2022

Module 2 - Being Assertive, Professional and Confident, 10 Nov 2022

Module 3 - Developing Confidence, 10 Nov 2022

Better Business Writing

View Dates

Online

14 – 15 Nov 2022

Online

14 – 15 Nov 2022

Register Now »

Available

Module 1: Introduction and Workshop Objectives, 14 Nov 2022

Module 2: Planning your Writing, 14 Nov 2022

Module 3: Creating your Voice, 15 Nov 2022

Minutes and Meetings

View Dates

Online

17 Nov 2022

Online

17 Nov 2022

Register Now »

Available

Essential Elements of a Successful Meeting, 17 Nov 2022

Preparing to Take Minutes, 17 Nov 2022

The Theory of Minute Taking, 17 Nov 2022

Practice and Techniques, 17 Nov 2022

Managing People Effectively Level 2

View Dates

Online

17 Nov 2022

Managing People Effectively Level 2

Online

17 Nov 2022

Register Now »

Available

Module 4: Leaders vs Managers and Leadership Styles, 17 Nov 2022

Module 5: Constructive Feedback and Performance Conversations, 17 Nov 2022

Module 6: Leaders as Coach - An Introduction, 17 Nov 2022

Supervisory Skills

View Dates

Online

18 Nov 2022

Online

18 Nov 2022

Register Now »

Available

Module 1: Supervisory Skills, 18 Nov 2022

Module 2 - Enhancing your Credibility & Delegation / Giving Instructions, 18 Nov 2022

Module 3 - Motivation & Giving Effective Feedback, 18 Nov 2022

Persuading and Influencing Skills

View Dates

Online

21 Nov 2022

Persuading and Influencing Skills

Online

21 Nov 2022

Register Now »

Available

Module 1: Assessing your Style and Assertiveness Level , 21 Nov 2022

Module 2: Persuasive Behaviours & Situational Management, 21 Nov 2022

Dealing Effectively with Difficult People

View Dates

Online

25 Nov 2022

Dealing Effectively with Difficult People

Online

25 Nov 2022

Register Now »

Available

Module 1 - Behaviour, Yours and Theirs!, 25 Nov 2022

Module 2 - Communication and Rapport, 25 Nov 2022

Module 3 - How to Deal with Difficult Situations, 25 Nov 2022

Project Management - Principles and Practice

View Dates

Online

28 – 29 Nov 2022

Project Management - Principles and Practice

Online

28 – 29 Nov 2022

Register Now »

Available

Module 1: Principles, 28 Nov 2022

Module 2: Planning for Success, 28 Nov 2022

Module 3: Putting your Plan into Action, 29 Nov 2022

Negotiation Skills

View Dates

Online

01 Dec 2022

Online

01 Dec 2022

Register Now »

Available

Module 1: Principles, Planning, and Skills, 01 Dec 2022

Module 2: Successful Negotiations in Practice, 01 Dec 2022

Effective Interpersonal Skills

View Dates

Online

01 Dec 2022

Effective Interpersonal Skills

Online

01 Dec 2022

Register Now »

Available

Module 1: Critical Building Blocks – Interpersonal and Communication Skills, 01 Dec 2022

Module 2: Further Critical Building Block - Assertiveness Skills and Applying your Skills, 01 Dec 2022

Module 3: How to Deploy your Skills to Build Lasting Positive Relationships - Value Differences, Influence, Receive Feedback and Improving Relationships, 01 Dec 2022

Managing People Effectively Level 1

View Dates

Online

02 Dec 2022

Managing People Effectively Level 1

Online

02 Dec 2022

Register Now »

Available

Module 1: Responsibilities and Behaviours of an Effective Manager , 02 Dec 2022

Module 2: Teamwork & Raising Performance and Setting Objectives, 02 Dec 2022

Module 3: Delegation, Motivation and Engagement, 02 Dec 2022

Time Management

View Dates

Online

02 Dec 2022

Online

02 Dec 2022

Register Now »

Available

Module 1, 02 Dec 2022

Module 2, 02 Dec 2022

Exceptional Customer Service

View Dates

Online

05 Dec 2022

Online

05 Dec 2022

Register Now »

Available

Module 1: Customer Service – Getting it Great and Getting it Right, 05 Dec 2022

Module 2: Telephone Skills – Tone, Pace and Techniques, 05 Dec 2022

Module 3: A Positive Mental Attitude – Keeping Yourself Sane, 05 Dec 2022

Presentation Skills - Presence & Impact

View Dates

Online

07 Dec 2022

Presentation Skills - Presence & Impact

Online

07 Dec 2022

Register Now »

Available

Presentation Skills: Module 1, 07 Dec 2022

Presentation Skills: Module 2, 07 Dec 2022

Speed Writing

View Dates

Online

08 Dec 2022

Online

08 Dec 2022

Register Now »

Available

Module 1: Introduction & Objectives, 08 Dec 2022

Module 2: Reviewing the Principles of Speedwriting, 08 Dec 2022

Developing Self Esteem and Assertiveness

View Dates

Online

16 Dec 2022

Developing Self Esteem and Assertiveness

Online

16 Dec 2022

Register Now »

Available

Module 1: Developing Self Esteem , 16 Dec 2022

Module 2: Assertiveness and How to Apply It , 16 Dec 2022

Module 3: Behaviour and Control , 16 Dec 2022
Please call us for the next available date for this course. Dates are added regularly and may not appear on this list. Tel: 020 7256 6668